Have you wondered what happens after your car begins its auto body repairs? Here is a glimpse into some of the
collision repair and auto painting
processes we perform to restore your car to "before-the-accident" state.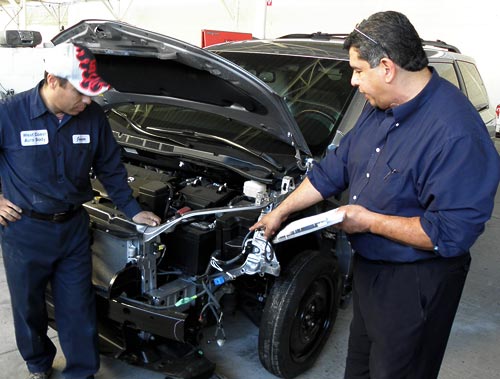 Estimating
As an auto body repair facility our first step is to assess damage to have an estimate of repair costs.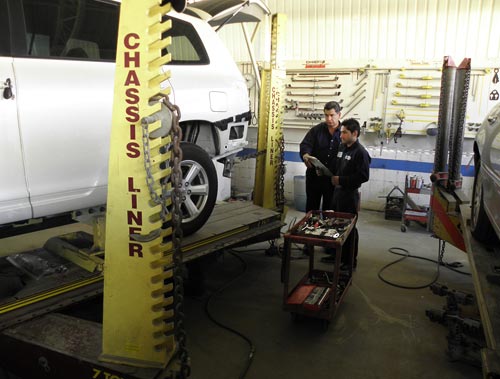 Frame Repair
Our
certified technicians
determine your car's frame's strength. Most people assume a bent frame is not repairable. With today's cars this is no longer true. A bent frame could need a simple tug or pull to repair the car.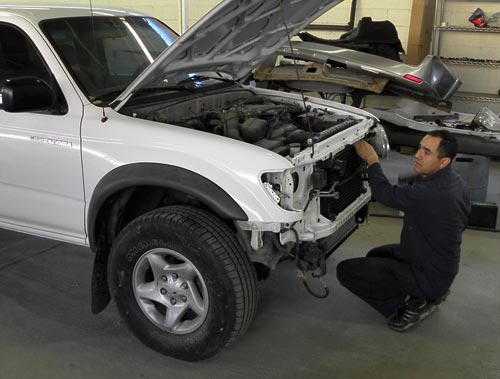 General Collision Auto Repair
Part of our job requires mechanical repairs from checking radiator, brakes, air conditioning, alignment, windshield repair to fixing body and paint.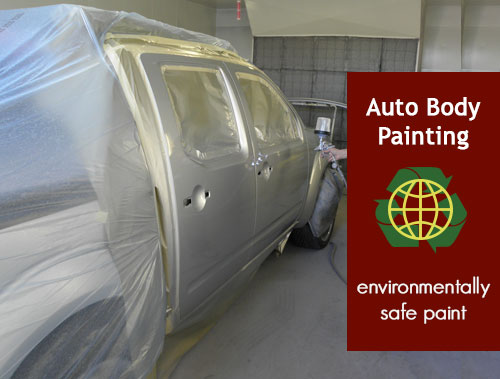 Auto Body Painting
Our new environmentally safe paint materials are applied by our skilled paint technicians.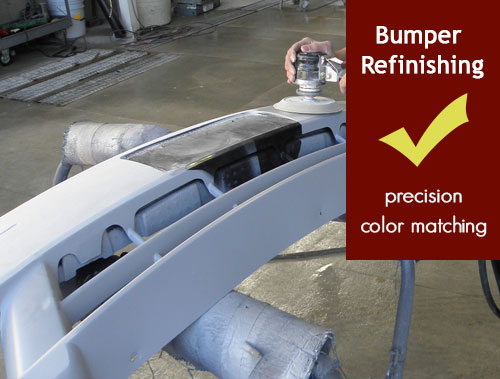 Bumper Refinishing
Even minor scrapes and dents need to be perfectly matched. Technology offers us
precision color matching—
even if only spot refinishing.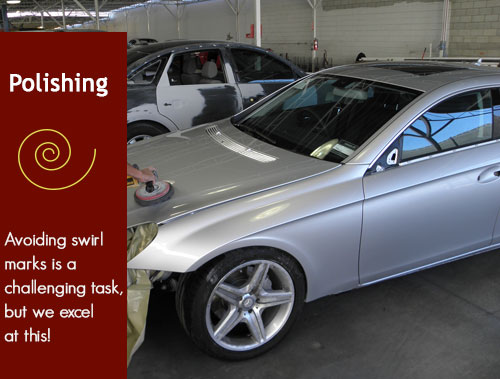 Polishing
Polishing is vitally important after car refinishing to bring factory texture down (orange peel). Avoiding swirl marks is a challenging task, but accomplished here at West Coast Auto Body.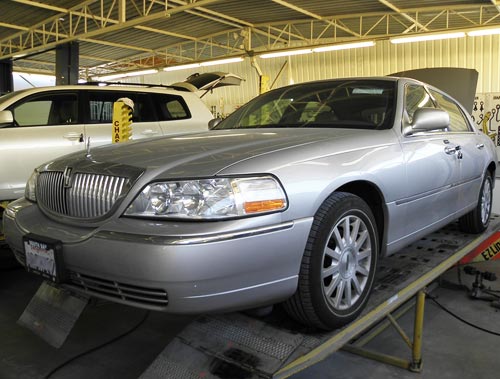 Quality Detailing
It's all about attention to detail. Our technicians perform quality control throughout the body repair process. The final step is a checklist of several points from repairs to other concerns we will address before giving the car to our client. We include
FREE headlight polishing
with most repairs.
We service auto body repair for the San Gabriel Valley from Pasadena to Rosemead, the Inland Valley Empire from City of Industry to Corona and beyond.