Hours of Operation:
Mon—Fri 8:00—6:00 PM
Sat. 8:00—12:00 noon
24 Hour Towing
Haddick's Towing
ph. 626.330.3289 ext 0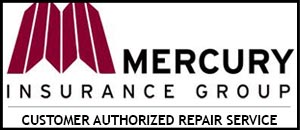 Si Habla Español
Courtesy Shuttle
We offer free estimates and courtesy shuttle to all our clients.
Ask For Assistance with Deductible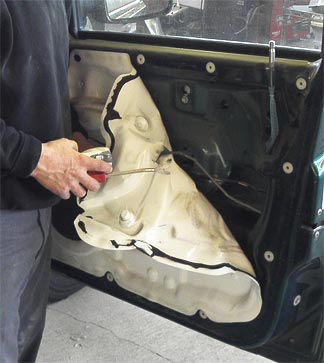 Can my auto insurance require me to use a certain shop?
No. Anti-steering law allows you to choose. It's a criminal offense to tell you otherwise. The
California Motorist Bill of Rights
spells out your right to choose the body shop you prefer.
If you are involved in a vehicle accident that occurred in California, you must report it to DMV if:
There was property damage of more than $750 or
Anyone was injured (no matter how minor) or Anyone was killed.
Each driver must make a report to DMV within 10 days, whether you caused the accident or not and even if the accident occurred on private property.
Mail the completed report
form
to the address on the form. Get the
form
.
Who is responsible to pay the auto body shop?
It could be your insurance or the other party's insurance. Normally on
collision the auto company
will pay.
Read more
.
What do I do after an accident?
From the California Highway Patrol:
Attend to medical needs. Call 911, if necessary.
When there are no injuries, move your vehicle out of traffic to the nearest place of safety.
Notify the CHP or police department of the city where the collision occurred.
Exchange driver's license, vehicle registration and insurance information with the other driver(s).
Do not accept or place blame. Your insurance company has people trained to determine who is at fault.
Gather contact information from possible witnesses.
Take a moment to write down details of the collision such as: time of day, traffic conditions, weather conditions and events leading to the collision.
Who pays the towing bill?
We do.
West Coast Auto Body will pay the towing bill
to bring your vehicle to our facility.

Can my car look like it did before the accident?
With our
state-of-the-art equipment
and skilled auto body repair technicians we strive to return your car to the pre-collision condition. That is our goal.
Do I have to get 3 estimates?
No. there is no law requiring you to get 3 estimates. You are free to choose the auto body shop of your choice to repair you car. The
California Motorist Bill of Rights
spells out your right to choose the body shop you prefer.
How long will the repairs take for my car?
We do our best to get you back on the road with a properly repaired and safe car. Depending on the damage to your car it can be from one to several days. We'll keep you informed throughout the process.
Do you offer any discounts on auto body repairs?
We're happy to extend
discounts
to our veterans and more.

Do you accept all insurance?
Yes, we do settle all claims and handle out of pocket claims.

Do I pay my deductible to you?
The deductible is paid to the body shop when the car is inspected and approved by the owner. At that time you will pay the deductible.
If my frame is bent is my car no good?
Most people assume a bent frame is not repairable. With today's cars this is no longer true. A bent frame could need a simple tug or pull to repair the car. Our
state of the art equipment
and skilled technicians can make this determination.
I am pressed for time to drive over for an estimate. Can I email a photo of my damage?

Absolutely. Email:
info@WCAutoBody.com
with a photo of your damaged car.
Serving auto body collision repairs for customers from Covina to Glendora, Hacienda Heights to Brea, Diamond Bar to Chino and Riverside to Redlands.