Hours of Operation:
Mon—Fri 8:00—6:00 PM
Sat. 8:00—12:00 noon
24 Hour Towing
Haddick's Towing
ph. 626.330.3289 ext 0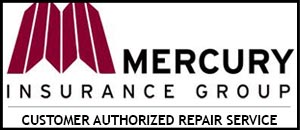 Si Habla Español
Courtesy Shuttle
We offer free estimates and courtesy shuttle to all our clients.
Ask For Assistance with Deductible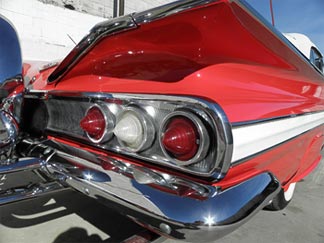 At West Coast Body we stand behind our work with a
warranty which extends
as
long as you own
the car. We have you covered!
The details: We're so confident you'll be pleased with our workmanship we offer this warranty as long as the car remains under the same ownership. All parts whether new, used, after-market, re-manufactured, reconditioned or otherwise will be subject to the part manufacturer's and/or supplier's warranty.
No additional coverage for parts is included in this warranty.
This warranty requires the vehicle be returned to our facility where all warranty repairs will be completed by facility.
Warranty excludes damages
resulting from the following:
Normal driving conditions, negligence abuse or misuse
Normal wear and tear or inadequate or improper maintenance
Unrelated collision damage, vandalism or workmanship performed by anyone other than this facility.
Rust, rock chips, scratches, environmental fallout or extreme weather conditions.
This warranty is limited to the repair of the named vehicle only. We are not liable for any other claims for consequential damages including but limited to loss of income, loss of use, inconvenience or fees resulting from third party inspections or administration costs.
This warranty is non-transferable. Full details at West Coast Auto Body.
Free Auto Body After Repair Inspection

You may have taken your car to another body shop from a "preferred list" from your auto insurance company. You might have been under the impression these shops were selected based on their quality of repair. Unfortunately often it is a budget decision and these shops have agreed to accept a lower fee for their labor, which helps them get a bigger number of clients. But this typically is how problems arise as they try to repair the damage speedily and cut corners.
As a consumer you can't be aware the work is substandard since much of the repair is hidden, and if the substandard repair is structural the potential can put you at risk in a future accident. All this translates to confusion for you, the client. That is why we began offering a free after auto body repair inspection.
We work to develop long term relationships with our customers. We want you to have peace of mind driving your repaired car. Once we inspect your car we will tell you what we find. If everything is perfect we are happy to pass that news onto you, if we find something isn't correctly repaired we will review your paperwork and we can help you reopen the claim and repair your car properly. For us—it is all about trust and safe driving.
Serving clients with auto accident repairs in our service area of Hacienda Heights, Brea, Diamond Bar, Rowland Heights, Chino, Baldwin Park and beyond.